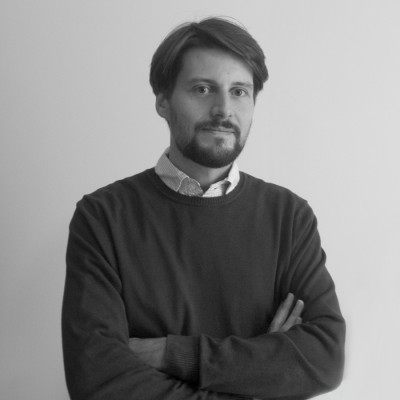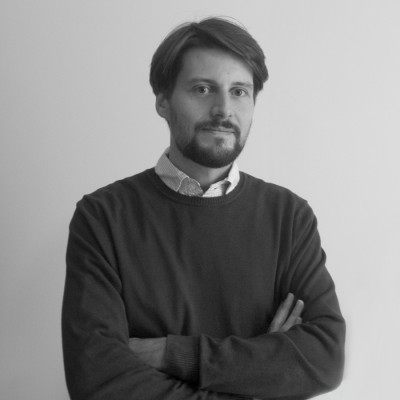 Jean-Baptiste NICOLAS | Architect D.P.L.G.
_ Born in 1983 near Paris, France, I have joined the EAPM (Paris Malaquais School of Architecture) in 2001. Since the start of my studies, I have always wanted to satisfy my curiosity in both theorical and practical aspects of the Architecture field. Therefore, from 2003, I have integrated several Architecture firms in France first, then in foreign countries, starting at Martin Herbert Architect. In 2004, I worked for Alemparte Barreda y Asociados Architectos in Santiago, Chile, as an assistant designer, working on hotels & hospital projects. In 2005, I had the opportunity to join the Metz Pompidou centre team of Shigreu Ban in Paris for several months. The next two years, beside my architectural studies, I worked for Sutter + Taillandier in Toulouse (South of France) as a project designer. Several trips around France gave me the opportunity to join various Workshop, such as the construction of a flat vault near Lyon, France. Stone cutting and fitting, stability calculations were directly checked by assembling and loading it on site. After my D.P.L.G. Graduation (Part3 examination), I moved to Malaysia, where I currently work as project leader Architect at HL Design Architects, based in Kuala Lumpur. The three main projects I'm in charge of are, 50 storeys high twin towers, a 30 storeys boutique Hotel, and a 1 million square feet mixed-development componed of a shopping centre, an aviation museum, a Hotel, and private jet terminal. Beside that position, I am a guest lecturer and jury member at UPH School of Design in Jakarta, on specific topics such as sustainable architecture, façade design and urban conception. I am also working with Ludovic Martial from Planet Studio on several Architecture ideas competitions to enhance my creativity. As always, I try to balance theorical and practical activity, so that my ideas can be as free as possible.
Né en 1983 près de Paris, j'ai effectué mes études d'architecture à l'EAPM, Ecole d'architecture Paris-Malaquais. Dès le début de ma formation, j'ai voulu compléter mon apprentissage théorique par une pratique professionnelle. Ainsi, depuis 2003, j'ai travaillé dans différentes agences en France, puis à l'étranger, en commençant chez Martin Herbert Architecte.
En 2004, Je suis parti plusieurs mois au Chili, où j'ai pu travailler pour Alemparte Barreda y Asociados Arquitectos, à Santiago, en tant que assistant collaborateur, sur des projets d'hôpitaux et d'hôtels Sheraton. En 2005, j'ai eu l'opportunité d'intégrer l'équipe de Shigeru Ban pour le Centre Pompidou de Metz pendant trois mois. Les années suivantes, en parallèle de la préparation de mon diplôme d'architecte DPLG, j'ai travaillé en tant que collaborateur chez Sutter + Taillandier à Toulouse (31). A cette époque, les nombreux voyages que j'ai effectués à travers la France, m'ont donné l'opportunité de participer à différents Workshop, dont la construction d'une voûte plate en pierre, dans les ateliers de l'île d'Abeau, près de Lyon (69).
Après l'obtention de mon DPLG en 2007, je suis parti vivre en Malaisie, puis en Indonésie. Je travaille actuellement en tant que consultant pour l'agence HL Design Group, basée à Kuala Lumpur ; ce qui me permet de voyager et de dessiner d'importants projets tels que : deux tours de bureaux de 50 étages, un hôtel de 500 chambres au cœur de KL, un centre commercial en Papouasie Nouvelle Guinée et un développement mixte de 100 000 m², comprenant un centre commercial, un musée d'aviation, un hôtel de transit et un aéroport.
En parallèle de cette activité, je suis régulièrement invite comme intervenant exterieur et membre de jury par UPH School of Design a Jakarta sur des sujets tels que l'architecture durable, la conception de facade innovante ou encore les questions urbaines actuelles.
Je prépare également, plusieurs concours, en collaboration avec Ludovic Martial (Planet Studio) afin de d'entretenir ma créativité. Comme toujours, j'essai d'équilibrer une activité professionnelle, avec une autre, plus théorique, afin de permettre à mes idées une plus grande liberté.